Durable Oil Pan Gaskets Designed to Resist Blowouts for Sealing Against Surface Irregularities
Durable Oil Pan Gaskets Designed to Resist Blowouts for Sealing Against Surface Irregularities
By:Admin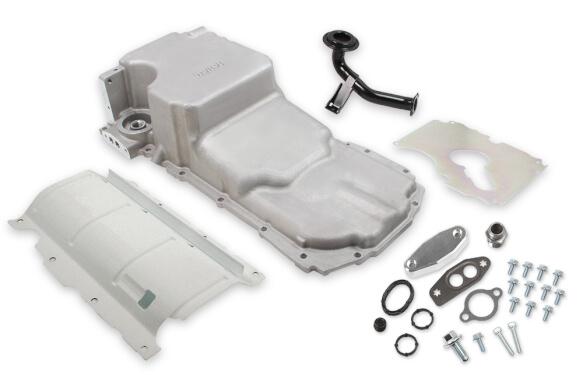 Rubber Gasket Seal: A Necessity in Engine Sealing

Engine sealing is a crucial aspect of any machinery that involves the exchange of fluids. Whether it is fuel, oil or cooling liquid, all machines require a method of sealing to avoid leakages and ensure optimal performance. This is where rubber gasket seals come in. Engine gaskets are designed to seal the joint between two or more surfaces that are joined together. These seals are used to prevent the escape of fluids and gasses, as well as prevent debris from entering the engine.

One of the most important sealing applications in an engine is the oil pan gasket. The oil pan is located at the base of the engine and houses the engine's oil. Its gasket provides a seal between the oil pan and the engine block to prevent oil leaks. A faulty or worn gasket can cause serious engine damage and result in significant oil loss. A rubber gasket seal is the perfect solution to prevent leaks and ensure top engine performance.

A rubber gasket seal, as the name suggests, is made of rubber and is designed to conform perfectly to pan-rail and engine block surface irregularities. This ensures maximum blowout resistance, which is critical for the oil pan gasket. Holley is one such brand known for its high-quality rubber gasket seals that are designed to meet or exceed OEM specifications. Their oil pan gaskets are made from a high-quality polymer and are resistant to oil, fuel, and other engine fluids.

One of the main advantages of rubber gasket seals is their ability to withstand high temperatures and mechanical stress. They offer an excellent sealing solution for engines that operate under extreme conditions. Rubber gasket seals are also easy to install and require no special tools or equipment. They are suitable for both professional mechanics and DIY enthusiasts.

Another important feature of rubber gasket seals is their resistance to corrosion. They are not affected by harsh chemicals or acids, which makes them ideal for use in the automotive industry. Rubber gasket seals are also durable and long-lasting, ensuring that they provide reliable performance for an extended period.

In summary, a rubber gasket seal is an essential component in engine sealing. The oil pan gasket, in particular, plays a vital role in preventing oil leaks and protecting the engine from damage. Rubber gasket seals are the perfect solution for creating a reliable and durable seal that conforms perfectly to surface irregularities. Whether you are a professional mechanic or a DIY enthusiast, a high-quality rubber gasket seal is a must-have for any engine application.